This week we we're given the task to come up with a concept for a magazine show for the film festival along with ideas for a PR stunt to spark attention and gather momentum for East Winds. Throughout my experience in working at the DMLL I was lucky enough to learn a few marketing techniques within event planning and I knew that if we are going to create a PR stunt it needs to be coherent with the way in which we sell the festival. My first initial idea for the PR stunt was taken from the Sony bouncy balls advert. I was thinking about it from a production stance as if we had many cameras from many angles we could make it seem as if the volume of bouncy balls is more than in reality…
I thought it would be great to have some purple bouncy balls from Coventry Cathedral down to Square One, where the film festival would be taking place. I knew the branding is very important and if we used the same purple for the bouncy balls as we did for the purple font on the logo our audience is more likely to associate the two colours together. The second idea I came up with Rose Gorgieva, we were carefully thinking about the branding of the festival and the concept of ink, if we were going to continue using the ink splatter throughout the festival branding then perhaps it would be a good idea to mimic the ink aesthetic with some purple powder paint. We took our inspiration from festivals of colours or cultural celebrations like Diwali.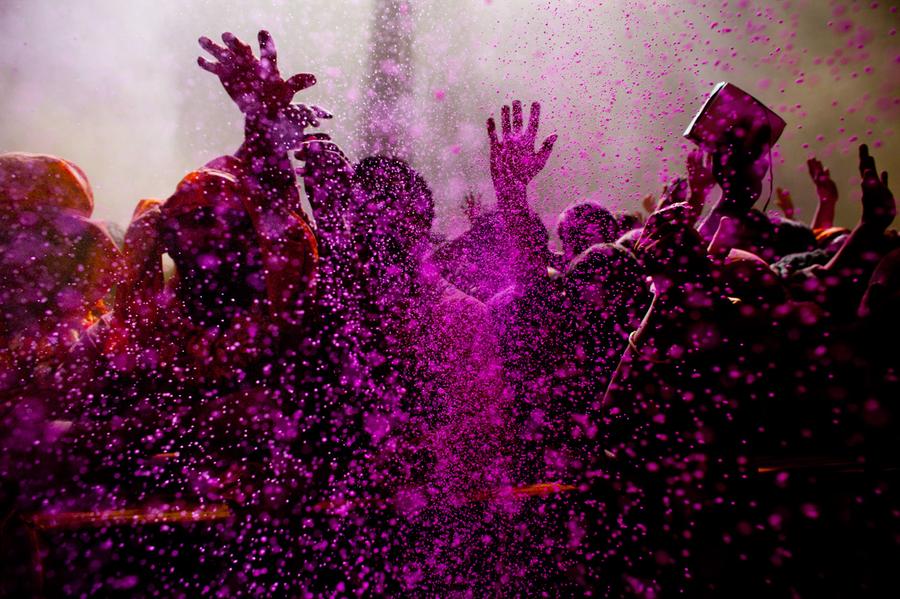 The magazine show I had little to do with the planning as I wanted to give others a chance to take the lead with planning. I agreed to take part in the production of the magazine show once the concept had been planned and thought out.